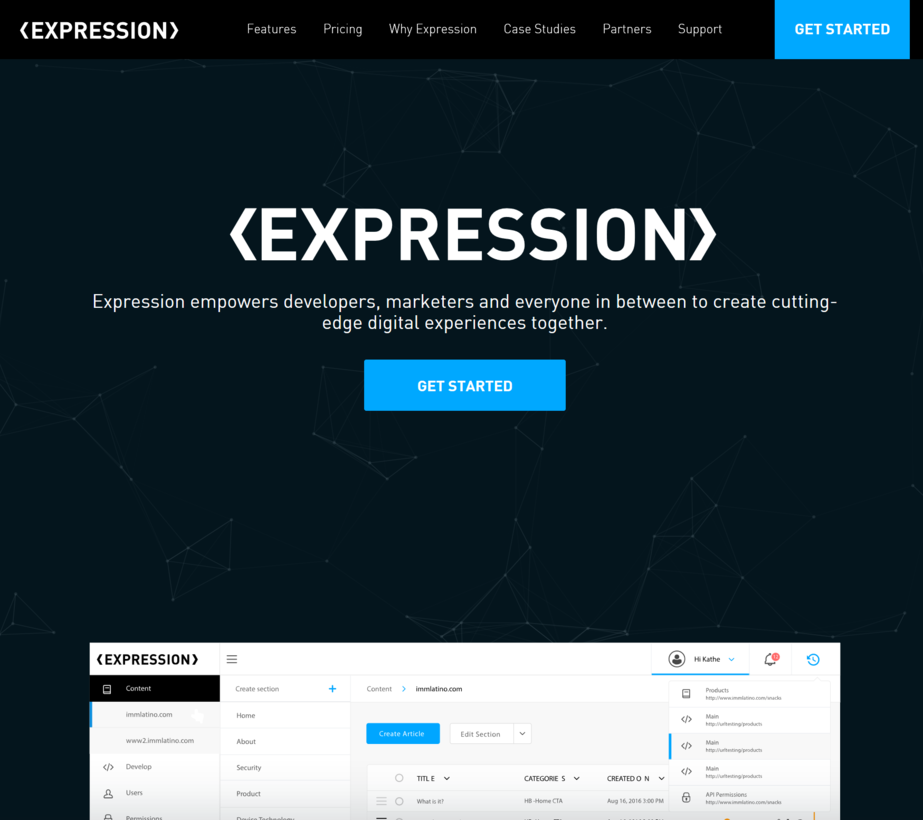 Expression Cloud Development Framework Launched as beta SaaS for customers worldwide.
Backbone Technology has announced the beta release of their new software-as-a-service (SaaS) platform Expression. Expression is an entirely new way to build web applications and digital experiences across the web by giving developers access to a platform designed specifically to build powerful digital experiences effortlessly. Expression will be officially launched in mid-November at the Web Summit in Lisbon and represents a paradigm shift in developers, companies, and their digital teams, create code and deliver amazing digital experiences.
For today's modern web development and web application requirements, developers need a converged software development platform that can account for web development, product engineering, design, creative content, artificial intelligence, SEO and easy integration of 3rd party and cloud services. EXPRESSION was created to solve these problems that developers encounter and give them well an elegant and thought out platform to build an entire digital experience including content management and eCommerce that is available from day one.
The new development platform uses a modular architecture and gives developers access to a cloud-based IDE, advanced tools and powerful APIs, unified Handlebars-based render stack, code versioning and debugging. Expression has rethought the concept of plugins and delivers on the vision by delivering tehir innovative Bundles editor. The next generation Bundle editor gives developers an easy to create portable, self-contained, and versionable packages of display and business logic that can be reused in any Expression project. Developers can also package their code into Bundles and make their code packages available to other developers through the Expression store.
"Focusing on developers and giving them the tools they need has been one of the core drivers behind the creation of EXPRESSION," said Craig Ford, EXPRESSION's Chief Technology Officer. "At Backbone we've been building digital experiences for more than 18-years and have seen firsthand the challenges that companies, and developers, encounter including the intersection of new technologies and 3rd party integrations that are becoming a critical part of any company's digital experience."
Backbone is currently accepting partner applications into their early adopter program and developers can sign up by simply visiting the website expression.cloud. It's free and developers will get immediate access to the entire Expression Core system including advanced APIs, bundles, and multi-domain management to easily support all their projects. Visit the website to learn more.